Join us for Dinner:
Tuesday - Thursday 5pm - 9pm
Friday - Saturday 5pm - 10pm
---
Join us on our heated terrace for a food and wine pairing dream between our two restaurants Flor Y Solera Spanish Tapas Bar and Brera Ristorante. You'll have 4 Spanish wines, 4 Italian wines, and 4 plates to pair with the wines. Our worlds of phenomenal wine collide on this evening to dare ask the question: WHO DOES IT BETTER?!
From 6pm - 8pm, this wine tasting experience will be a casual standing event, allowing conversation with our wine team and you to explore our fantastic selection!
December 6th, 2023
---
Tapas Hour:
Tuesday - Friday 5pm - 6:30pm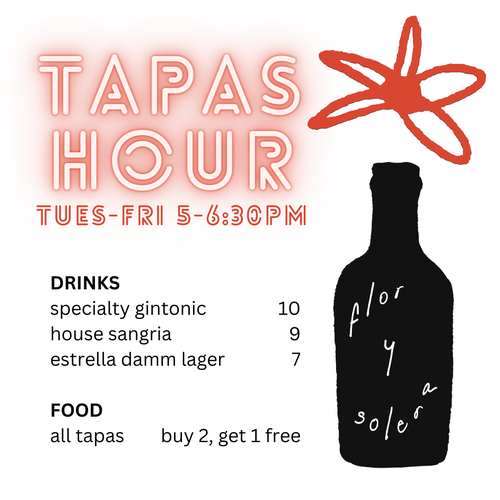 ---